Getting Help with Mortgage Payments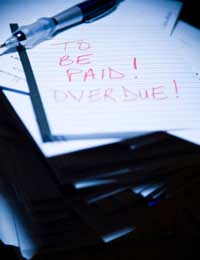 Mortgage payments often represent the largest item of monthly expenditure for a household. With the credit crunch biting and interest rates on many mortgages going up an increasing number of people are finding that they can no longer afford to maintain their mortgage repayments. Once a mortgage account goes into arrears the lender may start possession proceedings. To avoid a downward spiral into debt and eviction, action should be taken as soon as difficulties with mortgage payments arise.
Talking to Lenders About Mortgage Payments
Mortgage lenders have a responsibility to their customers - and taking possession of someone's home should always be a last resort. If a borrower finds they are struggling with their finances they should immediately talk to their lender. There are various ways that a lender could help a borrower get back on track with their mortgage payments. These include:
Capitalising the arrears – any arrears will be added to the total balance outstanding;
Converting a capital repayment mortgage to an interest only mortgage resulting in lower monthly payments;
Accepting lower mortgage payments for a limited period;
Allowing a payment holiday, meaning that the borrower does not have to pay anything to the mortgage for a number of months.
Lenders are not obliged to offer any of these solutions. However, a lender is more likely to agree if the borrower contacts them as soon as mortgage payments become a problem.
State Benefits
Some people on low incomes or in receipt of state benefits are entitled to help with their mortgage payments. Assistance may be available to those on Income Support or Job Seekers Allowance. However, a contribution towards mortgage payments will usually not be made until the applicant has been in receipt of the benefit for about 36 weeks. Payments will only be made towards the interest element of the first £100,000 of the mortgage. People in receipt of pension credit are also likely to be entitled to help with their mortgage payments.
In addition to benefits which specifically contribute towards mortgage payments, people may be eligible for other benefits which could increase the overall household budget. These include:
Working Family Tax Credits and Child Tax Credits;
Child Benefit;
Council Tax Credit.
Organisations such as the Citizens Advice Bureau can give free advice on eligibility for benefits.
Payment Protection Insurance
Payment Protection Insurance (PPI) can cover mortgage repayments if the borrower is unable to pay them due to unemployment or ill health. PPI is often sold at the same time as the mortgage, although it should be possible to find a similar product elsewhere. Whilst a good idea in theory, there have been some problems with PPI - and in particular the products sold with some mortgages. Questions to ask before taking out PPI:
Will the policy cover a period of unemployment if the borrower is self-employed?
Will the policy cover a period of unemployment if the borrower has only been in his current job for a few months?
Will the policy cover ill health if the borrower has a pre-existing condition?
Could a similar insurance policy be purchased more cheaply elsewhere?
Will the policy still be valid if the borrower has already fallen into arrears with their mortgage by the time they make a claim?
As with any form of insurance, the small print should be read carefully before signing up for PPI.
Taking a Secured Loan to Help With Mortgage Payments
If there is equity in the property taking out a further loan to help with mortgage arrears could seem like a good idea. This is a step which should not be taken lightly and which may, at best, only provide a short term solution.
Anyone who is already struggling to keep up with the repayments on their mortgage is likely to find additional loan repayments problematic. The loan is likely to be at a higher rate of interest than the mortgage and, if the borrower defaults on the loan, the lender is entitled to ask the courts for a possession order.
Budgeting in Other Areas
With everyone so busy these days it can sometimes be difficult to organise finances and create a budget. Many debt and credit counselling organisations offer excellent, free money advice which often includes preparing a breakdown of all income and expenditure. This could disclose areas where savings could easily be made releasing more funds to put towards mortgage payments.
You might also like...