What is a Sub-prime Mortgage?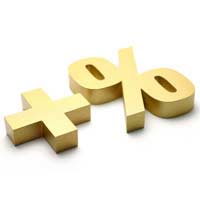 Suddenly everyone seems to be talking about sub-prime mortgages. They are widely blamed for the economic downturn, but what is a sub-prime mortgage? Why are they so problematic?
Sub-Prime Mortgages
A sub-prime mortgage is essentially a mortgage provided to borrowers who have a poor credit history, who have been made bankrupt or who have county court judgments registered against them. Previously people falling into these categories would have found it almost impossible to get a mortgage but in the last ten years or so the sub-prime mortgage market has emerged - providing mortgages to people keen to get on the property ladder or to purchase investment properties, regardless of their financial status.
Sub-prime mortgages are also known as bad-credit mortgages, adverse or adverse credit mortgages and non-conforming mortgages.
The expression 'sub-prime' is also often used anecdotally to describe the type of company who provides these mortgages. In contrast to the traditional mortgage lenders, the companies who offer sub-prime mortgages do not typically have a high street presence. However, some sub-prime lenders are subsidiaries of what might be called primary (or prime) mortgage lenders.
Characteristics of Sub-Prime Mortgages
Sub-prime mortgages generally have a significantly higher interest rate than a traditional mortgage and may also carry a much higher early redemption penalty clause. Early redemption penalty clauses often apply where a mortgage is redeemed within the first one to three years and can substantially increase the amount that has to be repaid.
Many sub-prime mortgages have also been self-certification mortgages – where the borrower simply states their income when making the application, without having to provide any proof of their earnings.
The Marketing of Sub-Prime Mortgages
Traditionally sub-prime mortgages have been marketed specifically at people who have had difficulty in qualifying for a conventional mortgage, who have already defaulted on an existing mortgage or generally towards sectors of the population who are considered more likely to have difficulty obtaining a mortgage from a primary or high-street lender.
Companies offering these kinds of loans often advertise in tabloid newspapers or directly target those who appear to have a poor credit rating. Sub-prime mortgage lenders, and the mortgage brokers who deal with them, have sometimes marketed these mortgage deals almost as if they were providing a charitable service.
The Problem with Sub-Prime Mortgages
The problem with sub-prime mortgages is three-fold:
Because they are targeted at borrowers who have generally already had difficulties with their finances, these types of mortgages are more likely to be defaulted on, than a conventional mortgage.
Despite sometimes marketing themselves as companies who offer a valuable service to borrowers with poor credit histories, sub-prime lenders are often much quicker to issue mortgage possession cases when a borrower defaults. Unlike the high-street lenders they tend to be much less concerned about preserving a reputation for customer service. They know that there will always be new customers desperate for a mortgage.
If the sub-prime mortgage is self-certification, the borrower may have overstated their income to obtain it. Therefore, the mortgage may have been unaffordable from the outset.
The self-certification problem can be compounded by mortgages which have an initial discounted period – where the monthly instalment payable is significantly lower for the first year or so. The borrower may have budgeted on the basis of this reduced monthly payment – either being blind to the inevitable increase or being overly optimistic about their future earning potential. The inevitable result is that, as soon as the monthly instalment jumps up to its true level, the borrower can no longer afford the mortgage.
A cynical definition of a sub-prime mortgage is that it is a debt that is bound not to be repaid. Historically the sub-prime mortgage lender will have relied on their ability to repossess and sell the property, and recover the debt from the sale proceeds. However, in a market where house prices are falling and properties are not selling this is no longer a guaranteed way of recovering the debt.
There has already been a dramatic decrease in the availability of sub-prime mortgages, with many lenders simply no longer taking on new borrowers. There has been a knock-on effect for all borrowers and lenders and house prices have fallen as a result - the spectre of negative equity has returned to the UK housing market. The consequences of the sub-prime mortgage boom will be with us for many years to come.
You might also like...