Complaining About a Mortgage Lender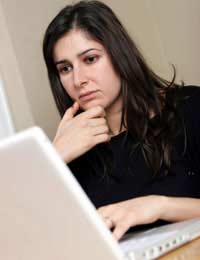 Complaining about a mortgage lender can be a lengthy process. However, borrowers should try to follow the proper procedure. Attempts to by-pass one of the steps in the complaints procedure may ultimately mean it takes longer to resolve the complaint.
Complaints Management Companies
Claims management companies offer to help consumers resolve disputes with a lender or other organisation. These companies will charge a fee for the services and / or may take a percentage of any compensation received. These companies must be authorised by the Ministry of Justice to operate legally.
Complaints management companies often target consumers who have easily resolvable complaints. Many complaints management companies have started advertising their services to help borrowers reclaim unfair mortgage arrears fees. However, this is something that most consumers can easily arrange themselves. Indeed, the mortgage lenders in question may contact their customers and refund the fees before the borrower even becomes aware of their entitlement.
There is plenty of free advice available on issues related to mortgages. Borrowers should think carefully before deciding to pay a claims management company to help them.
Complaining Directly to the Lender
The first step in the complaints process is to complain directly to the mortgage lender, (or the mortgage broker if the complaint relates to their services). Most companies have their own internal complaints procedure and the borrower should find out what it is.
Depending on the issue, it is possible that a telephone call to the right department could be enough to resolve it. However, in most cases it is likely that a complaint will have to be put in writing. Even if a complaint is being dealt with over the telephone, it is always a good idea to put everything in writing – and to request written confirmation of any responses or assurances given by the lender.
Generally, a formal letter should be sent to the mortgage lender setting out the details of the complaint and including relevant dates, reference numbers and facts. The letter should be as concise as possible, whilst also including all the relevant information. Long, rambling letters can be counter-productive - a genuine complaint can get lost amongst a series of less important grievances.
The lender should acknowledge receipt of this letter within five days and give a substantive response within one month. If the lender is not able to give a final response within this time they should contact the borrower to inform them of the progress being made. Once a final response has been received the borrower will have to decide whether they are happy with it.
Complaining to the Financial Ombudsman Service
A borrower, who has been through their lender's complaints procedure and is not happy with the response received, may then consider taking their complaint to the Financial Ombudsman. A special form must be completed, which sets out the details of the complaint – this can be downloaded from the Financial Ombudsman's website. Once the form has been completed and returned to the Financial Ombudsman they will decide whether or not they can help.
The Financial Ombudsman aims to deal with all complaints within nine months. The length of time taken depends on the stage at which any resolution is reached. The first stage is relatively informal and may be completed within three months. This could apply where, for example, a complaint derives from a break-down in communication or a simple error which has been missed. The next stage is more formal and involves an investigation by the Financial Ombudsman Service followed by a formal report and recommendations. In a minority of cases, where either party refuses to accept the recommendations, an individual Ombudsman will make a final decision about the case.
It is possible to request that the case be reviewed if the decision is found to be unsatisfactory. If either party is still not happy with the final decision, they may wish to consider issuing court proceedings or using a mediation service. However, the majority of cases which go to the Financial Ombudsman are concluded there. It should be noted that a party who has accepted an Ombudsman's recommendation may not then change their mind and issue a court case on the same point.
Postponing Repossession Proceedings While a Complaint is Being Processed
Under the pre-action rules that applies to most residential mortgage repossession cases a lender should consider postponing a repossession case if the borrower has an unresolved complaint with the Financial Ombudsman. A lender that begins a repossession case in these circumstances may have to convince the judge hearing the case that it was reasonable to start legal proceedings while the dispute was ongoing. A judge could simply adjourn a repossession case until the dispute is resolved.
You might also like...