The Repossession Prevention Fund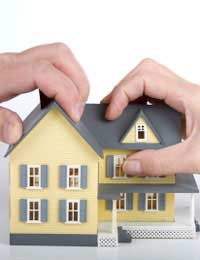 Many local authorities run homelessness prevention schemes to help those who are at risk of having their homes repossessed. Towards the end of 2008, the UK's government announced that an additional £20 million was to be placed into a Repossession Prevention Fund to help homeowners who were facing eviction.
During the global economic downturn it was feared that large numbers of homes could be repossessed. This would have a negative impact not only on the homeowners themselves but also on mortgage lenders, the housing market and the economy as a whole. In addition, the financial burden on the state of having to re-house large numbers of erstwhile homeowners would be substantial.
The Repossession Prevention Fund
The Repossession Prevention Fund was one of the many schemes introduced by the UK's previous government to help those in danger of having their homes repossessed. The £20 million fund was intended to allow local authorities to make small loans, on a discretionary basis, to households facing eviction. Under this scheme a local authority could provide a loan of up to £5000.
Homeowners facing eviction due to mortgage - or rent - arrears could contact their local authority to find out whether this type of loan is available in their area. To be eligible for a loan from the Repossession Prevention Fund the household would usually contain someone "vulnerable". This could mean someone elderly or disabled, or the household could include children.
Debt advice would also have to be obtained from an adviser recognised by the local authority before a loan could be made available. The homeowner would have to agree to follow the debt advisor's guidance on how to minimise the danger of falling back into difficulties with the mortgage after the loan has been obtained. The loan could be used by borrowers to reduce or clear the arrears on a mortgage and thereby avoid eviction by their mortgage lender. It is unlikely that a loan would be given if it would not prevent repossession taking place.
Individual local authorities could have their own rules on eligibility for a loan from the Repossession Prevention Fund. These rules may be tailored to suit the particular needs and circumstances of the area. Assistance from the Fund could also be made available to tenants threatened with eviction due to rent arrears. A loan from the Repossession Prevention Fund is considered to be a last resort when there are no other options available to avoid eviction. In most cases a loan would be paid directly to the mortgage lender, or landlord, rather than to the homeowner.
Mortgage Rescue Scheme
At the same time as announcing the additional £20 million being made available to local authorities, the government also announced that an extra £80 million would be put towards enhancing the Mortgage Rescue Scheme. This is another scheme introduced by the UK's previous government to reduce the number of homes repossessed due to mortgage arrears.
Mortgage Rescue is a scheme which is aimed at some homeowners on relatively low incomes. To be eligible the household must contain someone who is deemed to be in priority need. This could be someone who is elderly, disabled, pregnant or who has dependent children. Under this scheme loans are made to homeowners either to reduce the mortgage on their property or to clear it entirely. In the latter case the homeowner will then become a tenant of a registered social landlord.
Repossession Prevention Funds and Government Spending Cuts
When the UK's coalition government came into power in May 2010 they immediately emphasised the importance of addressing the country's budget deficit. The new Chancellor of the Exchequer announced that £6.2 billion in spending was to be cut over the course of a financial year. At the same time the new government said that £500 million of these savings would be re-invested into high priority areas – including social housing.
Some homelessness charities and other interested organisations have expressed concern that savings could be made by reducing spending in areas such as homelessness advice and schemes aimed at helping homeowners faced with eviction. A fundamental principle behind this type of loan is that spending a small amount to prevent a family being evicted could save a local authority the far greater cost of having to re-house them. Only time will tell whether future cuts will affect these vital services.
You might also like...
Hi, I've been tackling such issues against Birmingham City Council since 2013, I've been told about the repossession prevention fund but yet Birmingham city council still insist on the eviction. I have two young children aged 4&5, and my 5 year old suffers with ill health; bilateral wheeze/ heart murmur.
Monique
- 17-Jan-17 @ 11:37 AM