Repossession and Mortgage Lenders Who Act Unfairly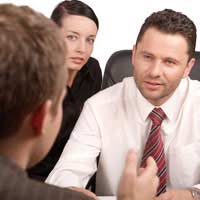 Some borrowers may feel that they have been treated unfairly by their lenders. When threatened with losing one's home through repossession it can feel as if the whole world is against you. This is not true and there are many organisations that can offer support and help for borrowers facing repossession proceedings.
Most lenders make efforts to treat their borrowers fairly – to do otherwise would be severely damaging to a company's reputation and would be contrary to the industry guidelines for mortgage lenders. However, there may be times when a lender does not act towards a borrower as they should. Industry guidelines and rules can give borrowers an indication of what they can expect from their mortgage lender.
The Council of Mortgage Lenders
The Council of Mortgage Lenders supports the principal of treating borrowers fairly. All companies regulated by the Financial Services Authority (FSA) have an obligation to treat their customers fairly and the FSA issues guidance on what companies should do to satisfy this requirement. The guidelines provided include the requirement to provide appropriate information and advice to customers and to provide products and services which are suited to the individual customer. Companies should also have an accessible complaints procedure for when things go wrong.
The Mortgage Repossession Pre-Action Protocol
Pre-action rules apply to mortgage repossession cases. These require mortgage lenders to provide information to borrowers about their arrears and make efforts to actively engage with borrowers to resolve an arrears problem before starting a repossession case. These rules encourage lenders to be patient with borrowers who are in difficulties and to treat repossession as a last resort. Mortgage lenders who fail to comply with the pre-action rules may find it harder to get a possession order. Therefore, it is in a mortgage lender's interests to act fairly towards borrowers before starting a repossession case.
Mortgages: Conduct of Business Rules
The FSA has set out a list of rules which apply to mortgages dated 31st October 2004 onwards. These rules replaced previous guidelines contained in the Mortgage Code. The rules describe how mortgage lenders should attempt to reach an agreement with borrowers for the repayment of mortgage arrears without going to court. Both parties to the mortgage are encouraged to speak to each other in order to resolve problems. The rules also state that lenders should not unreasonably refuse any request by a borrower to change the due date for mortgage payments.
Failure to comply with the Conduct of Business rules for mortgages could form the basis of a valid complaint to the Financial Ombudsman Service. However, a mortgage repossession case may already have started before such a complaint has been made or concluded. The Mortgage Pre-Action Protocol includes a requirement that a mortgage lender should think about delaying the start of a mortgage repossession case when a complaint has been made to the Financial Ombudsman. However, the lender does not have to postpone a case and therefore it is quite possible that a possession order could be made before any complaint regarding unfairness has been dealt with.
Taking Action Against Mortgage Lenders who Act Unfairly
Proving that a mortgage lender has acted unfairly may not be easy. Going through the internal complaints procedure of a company can be a long and frustrating process, which may leave a borrower back at square one once it has been completed. The Financial Ombudsman Service deals with complaints about mortgage lenders but, again, this can be a long process. As stated above, there is no strict obligation on a mortgage lender to delay the start of a repossession case simply because a complaint has been made.
The Courts' Approach to Lenders who Behave Unfairly
If a borrower comes to court for a repossession hearing and tells the judge that they have a grievance against their mortgage lender, the judge could take this into account when deciding whether to grant a possession order and what sort of possession order to make. However, a complaint that a borrower has been treated unfairly will not necessarily amount to a defence to a possession claim.
A judge may decide to adjourn a case so that more information can be provided about the alleged unfair behaviour. However, if the judge ultimately decides that the behaviour does not amount to a defence this could simply lead to a delay in the procedure and an increase in the costs that have to be paid. As ever with mortgage repossession cases, borrowers must carefully weigh up the potential costs of a delay in the case against the ultimate benefit that may be derived from it. If a judge will still ultimately make a possession order, it may not be worth incurring the costs of an adjournment.
You might also like...
Hi Zie, I feel your pain.a similar thing happenes to me. Had tenants never paid rent two years was nightmare in ems got them out but owes 4k morf express arears.had house on market over a year finally had offer way below what I paid dor house but so desperate to be rid of horrible toeture house had brought me I rang morg express with the offer of 67k ( I owes 69) plua arrears.they knew my situation as I had been pay what I couls ti keep them.from repossession and they jnew all about tenants etc and they said no! They refuse 67k and at that point I just lost it and I told them to take the house I had no fight left in me and no more money to give them. They reposessed then sold it for 42k . It broke me.they then came after me for the ahortfall 33k. I complain ombudsman and he sided with them, another kick in the face.how he could say they acted.fairly I will never understand.i appealed he said same. To date I have not given them a penny and I will never give them anither penny.with money paid over 7 years I had the nouse and the 42kthey got from sale they have had the original loan of 65k baack and more. They are disgusting.I have recently fiymd out they arw government owned.makea more sense to me now how they get away with it. They ruines my life I cant fet another morg I am in limbo.it is 4 yra later and it still tortures me.
LOU
- 15-Apr-16 @ 3:13 PM
I had a suspended possesion order agranted 4 years ago, I cleared off the associated debt and continued making payments on time. Two years ago I was allowed to use the three month mortgage holiday option offered by my lender (only if you have a good payment history). Due to a change in job circumstances I missed one paymentand paid the next. I didn't think it would be an issue and intended to catch up. I've received a notice of intention to possess as I have breached the terms of my court order. I thought that court order ended when my initial debt was cleared, and that any future debt would have to have a new order? Advice please...
Mustang
- 16-Mar-16 @ 11:22 PM
Dear all I am a victim of a unfair treatment by a Lender Mortgate Express also known as B and Bingley. In 2013 i had arrears of £151.00 and I was working overseas. I had someone who was a tenant with my permission to open my letters. He then told me that the lender has expressed interest to repossess the property due to prolonged arrears. I called the lender from South Africa to pay the arrears but to my suprise they said they do not want the £151.00 but the whole amount I borrowed of £92 000. This shocked me i tried to talk to them but failed. As a last effort i asked the mother of my kidsto go to court on my behalf. The court granted the repossession order as the mother of my kids did not have power of attorney. The lender knew i was away for business, i rang from South Africa,i told them repeatedly that i have the £151.00 but that was it. I lost a 4 bed house valued then at £160 000.00. Where do you go from there, they do not talk my calls or reply my mail. They done and dusted i wish there could be a law firm which can help me. Thank you
Zie
- 21-Dec-15 @ 1:32 AM
Dear all I am a victim of a unfair treatment by a Lender Mortgate Express also known as B and Bingley. In 2013 i had arrears of £151.00 and I was working overseas. I had someone who was a tenant with my permission to open my letters. He then told me that the lender has expressed interest to repossess the property due to prolonged arrears. I called the lender from South Africa to pay the arrears but to my suprise they said they do not want the £151.00 but the whole amount I borrowed of £92 000. This shocked me i tried to talk to them but failed. As a last effort i asked the mother of my kidsto go to court on my behalf. The court granted the repossession order as the mother of my kids did not have power of attorney. The lender knew i was away for business, i rang from South Africa,i told them repeatedly that i have the £151.00 but that was it. I lost a 4 bed house valued then at £160 000.00. Where do you go from there, they do not talk my calls or reply my mail. They done and dusted i wish there could be a law firm which can help me. Thank you
Zie
- 29-Sep-15 @ 1:20 PM