Dangers of Selling your Home and Renting it Back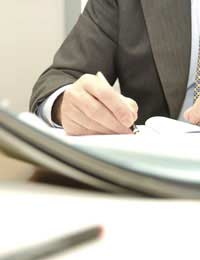 There are now many companies advertising their services by saying that they can stop eviction. Some of these companies offer to buy people's homes, so that mortgage debts can be cleared, and then rent them back. This type of sale can be completed much more quickly than a sale on the open market. Sales can sometime go through in a matter of days rather than the months it usually takes to sell a property through an estate agent. Some companies will even make an up-front lump-sum payment to clear the arrears on the mortgage so that any scheduled eviction is cancelled. The company then rents the property to the original owner so that they can stay in their home - as a tenant.
The agreement may contain a clause giving the original owner the right to buy the property back within a set period. This type of transaction is given a number of different names including "Mortgage Rescue", "Rent-Back", "Sell-to-Let" and "Home Recovery".
The advantages seem obvious:
The owner gets to stay in their home and does not face the upheaval of moving;
The sale will take place very quickly;
The owner does not have to pay the costs of selling which often amount to thousands of pounds; and of course,
The eviction will be stopped.
However, there are some distinct disadvantages. These kinds of schemes are almost invariably a last resort. Borrowers turn to them when an eviction date is looming, and desperation has well and truly set in. The borrower's focus will be on avoiding eviction at any cost and the potential risks involved may be ignored.
Not Regulated
This kind of transaction is not regulated by the Financial Services Authority. A person who sells their home under one of these schemes will not get any help or compensation from the FSA if things do not turn out as expected.
Sale Price
Although the websites and advertisements for the companies offering these schemes may look similar to debt advisory services, they are basically property developers who make their money by buying properties at a discount. An owner will achieve nowhere near the market value of their home if they sell their property in this way. Owners may be encouraged to sell for even less on the basis that the rent charged will directly relate to the sale price: the lower the sale price, the lower the rent.
A Long Term Solution?
Be under no illusion – participants in these schemes will no longer own their homes.
Once the property has been sold a tenancy agreement will be entered into with the company as landlord and the original owner as tenant. Whilst there will no longer be a mortgage to pay, the rent will have to be met. If rent payments are not maintained, the company will be able to start repossession proceedings in exactly the same way as any landlord.
Even if a person does not fall behind with the rent this does not necessarily mean that their position is secure. Under most tenancy agreements a landlord can apply to evict a tenant, even if they have done nothing wrong, as soon as the fixed term of the tenancy agreement comes to an end – this could happen after only six months.
Some companies may offer a contract which says that no action will be taken to evict the borrower for a set period. This may be linked to the period when a redemption penalty applies on the mortgage they use to buy the property. Whether after six months or three years, people could find themselves being evicted from the home that they were so desperate to keep - and substantially out of pocket after selling the property at a discounted price.
Conclusion
Some of these companies market their businesses very actively and may even go to County Courts and / or peruse repossession lists looking for potential clients. At first glance, their promotional literature may sometimes be almost indistinguishable from organisations offering unbiased housing advice.
Borrowers must remember that the company's interest is purely commercial: their biggest profits will come from buying a property substantially undervalue and then selling it on quickly at the market rate.
You might also like...