Shared Ownership and Repossession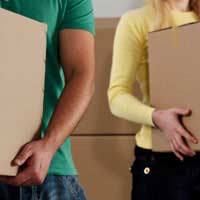 Shared ownership schemes can seem like an ideal way for first-time buyers to get onto the property ladder. By only buying a percentage of the property a smaller deposit and mortgage will be needed, making home ownership much more affordable. However, shared ownership comes with many strings attached. By only owning part of a property – and quite possibly a minority share of it – the "owner" will also be a tenant. They will have to pay both rent and mortgage repayments. This means that they could face repossession if they fall into arrears with either their rent or their mortgage.
Although the rent, mortgage and service charges on a shared ownership property may have been affordable when the share was first purchased, these could go up - making the property more expensive to maintain. If an owner is struggling to pay their bills they could end up being threatened with repossession by both the housing association, which owns the remaining share of the property, and their mortgage lender.
Shared Ownership and Repossession for Rent Arrears
If the owner of a shared ownership property falls into arrears with the rent the housing association may start landlord and tenant proceedings to repossess the property. Depending on the type of tenancy that was entered into and the level of the arrears this could result in a case where a judge makes an outright possession order. The repossession policy adopted by different housing associations may vary, with some taking a more charitable approach than others.
The ability of the housing association to get a possession order from a court for rent arrears – and the type of possession order they can get – often depends on the level of rent arrears. The higher the arrears the more likely the housing association will be to seek, and get, a possession order. Therefore it is vital to address any problem with paying the rent as soon as it arises and not to wait until the housing association starts chasing up the arrears.
Shared Ownership and Repossession for Mortgage Arrears
The owner of a shared ownership property can be taken to court for mortgage arrears in the same way as an outright owner. The fact that they only own part of the property will be largely irrelevant from the mortgage lender's point of view. The lender may still wish to realise the security of the mortgage by repossessing and selling the property.
Guidelines exist whereby companies who have provided shared ownership mortgages are encouraged to liaise with the housing association throughout the repossession process. The housing association may offer assistance to the borrower to try to resolve the problem before it goes to court. Some housing associations may be in a position to buy back some, or all, of the owner's share in the property.
Selling a Shared Ownership Property
Many homeowners threatened with repossession by a mortgage company will decide that the best option is to sell the property and use the sale proceeds to redeem the mortgage. If there is equity in the property, this could allow the homeowner to pay off all their debts and still have enough left over to start afresh. However, if the property is shared ownership, this may be easier said than done.
The lease for a shared ownership property may contain provisions that require the housing association which owns the rest of the property to have the first option on selling it. This could mean that the property cannot be openly marketed for a fixed period of time while the housing association decides whether or not they want to exercise their rights under the lease. Whilst some housing associations may wish to buy back the owner's share themselves this will clearly depend on the association having sufficient funds available to buy the share.
Where a borrower is being threatened with repossession by a mortgage lender the delay caused by restrictions in the lease could easily make the difference between selling the property without having to go to court and a possession order being made by a judge. Even once the property can be openly market the housing association may have the right to veto potential purchasers found by the owner. There could be other clauses in the lease which make selling a shared ownership property more difficult, and more expensive, than selling a property which is owned outright.
You might also like...
I part-own a flat in a block in London. Cladding has made it impossible to sell. I had to relocate due to work after being made redundant from my job in London. The housing association gave me permission to sublet for one year because I couldn't sell. Without this, there is no way I can pay for the flat and also pay for the rent in my new location. I was told that I would not be able to sell until April 2023 so I allowed the letting agent to renew the lease for one year. I had an email from the HA saying that I PROBABLY would get permission to sublet for another year. Now the HA has told me the permission to sublet will not be renewed because the fire safety report is complete and people can sell. I am happy to get the flat on the market and try and sell it asap. The tenants are refusing to leave. They have a contract until June 2023. From 12th June 2022, I will be subletting illegally and the HA know that. What can they do? I am losing sleep over this.
Emdee
- 13-May-22 @ 5:15 PM
I have a shared ownership property worth 50000. I have 75 percent equity. of which I have a mortgage outstanding 34000. And rent to housing association 160 per month. How do I proceed with sale of the property as I am struggling to pay the mortgage without reposesion.. I do not have funds to pay legal costs upfront. anil .
Anil
- 4-Sep-20 @ 1:29 PM
I've received a letter saying a possession order is being served due to 2 months rent arrears. I've been paying off the arrears after accumulating it during 2 months recovery from major operation for ovarian cancer. I've worked with the accounts team and after returning back 2 work I've maintained all payments. I've now paid the arrears off this evening with my credit card as I couldn't reach anyone I'm the department that sent me this notice. I never knew there was a further issue that needed to be addressed and I've always paid my mortgage side of the property. Communication has been my forth most consideration. I want to purchase the rest of the property just so I can have no more dealings with bpha again. Nothing was affordable with this association.
Bpha40% owner
- 8-Dec-17 @ 8:07 PM
Our London shared ownership property is a millstone. The Housing Association is being really obstinate and I am beginning to think that we should have just put the property up for sale as 100% and dealt with our HA last! We've had to move out of London for work (or we would have been jobless) and we are in two months arrears (only - it could be so much worse!), and if sold at the present valuation, there is plenty of equity in our share to pay off everything and still have a bit of money left. But no.. The HA are trying to get their rent now, when we have explained we have another rent to pay now we have moved, circumstances that are really out of our control. I think they actively want people to be in debt, homeless and destitute. "Social landlord" is misnomer! STAY AWAY FROM SHARED OWNERSHIP!!!
BellaDonna99
- 12-Oct-17 @ 4:38 PM
I'm in exactly same position. Tried to sell,had to keep paying for valuations for them every 3 months. No help at all and negative equity. They vetoed a buyer I found. I'm 61 and in interest only trap too no way of paying mortgage off. Begged them to look at this as they have a scheme to buy back but I'm ignored. trying to avoid a repossess. But it's getting unavoidable.
Amarik
- 14-Nov-16 @ 9:11 PM
Please contact me and I can advise you talk
Josie
- 28-May-16 @ 2:36 PM
this is a great article and shows the complex nature of shared ownership I am just selling mine and can't wait to be out of the situation jobs are not for life anymore and lots of people will end up in this situation don't go into it save for a deposit on 100% house it's too complex and should be abolished the housing association Juno repairs you are responsible for 100% and when it comes to self if you sell open market they insist that you pay all the legal fees which is outright robbery but it's the only way to get out of it if you try to sell is a share you will be there for a very long time if you fall on hard times you are no longer allowed to rent it out this is scandalousI blame myself for being taken into it because I gave up a flat and was Top of the list to get 1 but now years down the line I found out all the hard way what is wrong with this game and it's all in favour of the housing association you are not really an owner you are a tenant along with your neighbours you never bought a shirt and they're quite happily enjoy their lives while you're a f** old with a mortgage on the very same house as there's as well be a social tenant or stay private renting it is not ownership in any sense of the word look at nearly legal article and this will explain everything. housing associations very rarely buyback of shares not interested in you at all they pay more attention to their tenants who are fully 100% renting shadow nazar ignored and all repairs up down to you because they will repair that social tenants houses and walk right past yours while it to Terry Wright's especially if it's in Newbuild what more can I say
Josie
- 2-Nov-15 @ 11:09 AM
I am a shared ownership owner and i am facing a similar situation as above, any advice would be greatly appreciated.
talk
- 29-May-15 @ 9:20 PM