How Does Payment Protection Insurance Work?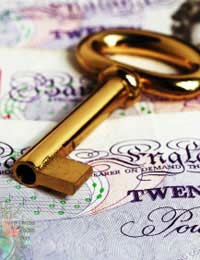 Payment protection insurance – or PPI – has come in for a lot of criticism recently. Following an eighteen month investigation, the Competition Commission found serious cause for concern with the payment protection insurance industry. A number of providers have also been heavily fined by the Financial Services Authority due to the way in which policies have been sold.
What is Payment Protection Insurance?
Payment protection insurance is a form of insurance which is intended to cover payments towards a loan if the borrower becomes unable to maintain them either due to ill-health or unemployment. The insurance can cover just about any kind of borrowing and the amount which will be paid may depend on the type of loan. For example, in the case of a credit card the insurance may only cover the interest or minimum payment due on the card.
For most types of loans, or credit, it is highly unlikely that payment protection insurance is compulsory – or even advisable – despite what an enthusiastic salesperson may imply.
Who Provides Payment Protection Insurance?
Most companies who provide loans – including home mortgages, hire purchase agreements and credit cards – will also provide payment protection insurance. The lender will ask the borrower if they want insurance when they take out the loan. It is possible that the borrower will be given no information about what the policy covers. A box is ticked on the application form and the premium is added to the loan – some borrowers may not realise that they have agreed to take out an insurance policy.
There is usually no reason why payment protection insurance has to be bought from the company providing the loan. Borrowers can shop around for the best deal as they would for any other type of insurance. Other providers may charge lower premiums – and may offer a policy better suited to the individual borrower.
How Much Does Payment Protection Insurance Cost?
The price paid for cover will depend on a number of factors including the value of the loan, the individual or individuals to be covered and the type of cover that is being sought. The company providing the loan may not offer the cheapest policy. When payment protection insurance is purchased from the lender, a lump sum premium will be added to the amount being borrowed resulting in higher monthly repayments. If insurance is bought separately it will usually be paid as a monthly premium like other types of insurance.
Claiming on Payment Protection Insurance
Payment protection policies will not automatically start making payments – a claim will have to be made on the policy. If the claim is successful it is likely that the payments will only be covered for a limited period – usually about 12 months.
Claims which will almost certainly fail include those made by a borrower:
Who is self-employed or was out of work when they took out the loan;
Who becomes unable to work due to a pre-existing medical condition;
Who had been in their current jobs for less than a stipulated minimum period when they took out the policy;
Suffering from a medical condition which is specifically excluded from the policy;
Who was already in arrears when they made a claim on their policy.
Potential Problems with Payment Protection Insurance
The payment protection insurance industry has been criticised for selling products to borrowers for whom payment protection insurance is not appropriate, or who did not ask for it. The premiums charged for payment protection insurance by lenders may be too high and the rate of successful claims has been disproportionately low.
Large numbers of borrowers who were miss-sold payment protection insurance have subsequently succeeded in reclaiming premiums from their lenders. Help with reclaiming premiums is available from many money advice websites.
Payment protection insurance can provide a valuable safety net for borrowers who lose their ability to pay the monthly instalments on their loans. However, as with any form of insurance, it is vital to read the terms and conditions of any policy very carefully before deciding whether it will in fact provide cover if the borrower becomes unable to work.
You might also like...