Changes to Housing Benefit Payments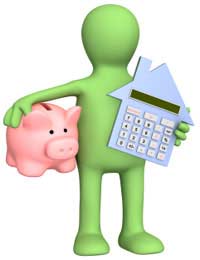 Changes to housing benefit payments may mean that some tenants who rely on these payments to pay their rent could have to move to cheaper properties or face eviction.
What is Housing Benefit?
Housing benefit is paid to some people (depending on their financial circumstances) living in rented properties. Housing benefit may cover the whole rent or act as a top up to cover the difference between what a tenant can afford to pay and their actual rent. Claims for housing benefit are made to the local council.
Eligibility for housing benefit takes into account a tenant's income, any savings they may have and their personal circumstances. Housing benefit is unlikely to be payable to those who having savings of £16,000 or more. The amount of housing benefit which may be paid will depend on a number of factors. These include whether:
the rent being charged for a particular property is reasonable for a property of that type in that location; and,
it is reasonable for the tenant (and their family) to live in a property of that size.
Housing benefit will only be paid in relation to rent which covers the cost of living in a property and does not cover any additional amount which might be payable, for example, to cover utilities. However, in some cases tenants living in privately rented accommodation have been entitled to retain part of their housing benefit payment to put towards other expenses. This may apply to eligible tenants if the rent on their property is lower than the average rent as calculated by their local council for housing benefit purposes.
There are significant restrictions on the level of housing benefit available to single people under the age of 25.
The Changes to Housing Benefit
As part of widespread cuts to public services, the UK government has announced that it proposes to virtually halve the UK's housing budget. As well as severely cutting back on the programme of building new properties, the government has also said that it intends to impose caps on the level of housing benefit that will be paid for particular types of property.
Concerns have been voiced by critics of the UK's benefits system that some tenants were receiving unreasonably high housing benefit payments. It was said that this allowed tenants on housing benefit to live in areas and properties that were out of the reach of many working people who do not claim benefits. It is unlikely that such cases were as widespread as had been suggested by some sectors of the media but there will undoubtedly be instances where families on housing benefit live in large, expensive properties. The UK's coalition government identified housing benefit as an area of public spending where cuts might be well received.
The proposed changes to housing benefit consist of imposing a limit on the amount of housing benefit that will be paid for properties according to their size. These proposed caps range from £250 per week for a one-bedroom property to £400 per week for a four-bedroom property. It has also been proposed that people who claim jobseekers' allowance for more than a year may have their housing benefit payments reduced by 10%.
How Will these Changes Affect Tenants?
There have been fears that the new housing benefit levels could lead to tenants being effectively priced out of parts of the UK where rents have traditionally been high. The proposed caps do not appear to make any allowance for the relative rents in different parts of the country. Therefore, whilst the caps on housing benefit may not have a huge impact in areas where rents are relatively low, they could leave some tenants who live in more expensive areas unable to afford their rent.
Critics of the changes argue that this could lead to whole parts of the country – particularly in and around London – becoming unaffordable for tenants on low incomes. Communities could be torn apart as well established residents are uprooted. The Conservative Mayor of London contributed to the controversy surrounding this topic by allegedly saying that the caps could lead to the "Kosovo-style social cleansing" of cities. However, what the Mayor actually said in a radio interview was that measures would have to be put in place alongside the housing benefit caps to ensure that "social cleansing" did not occur.
Whether the proposed changes to housing benefit will force thousands of tenants out of some areas remains to be seen.
You might also like...