Do I Have a Legally Binding Tenancy?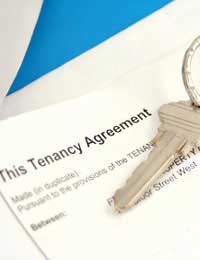 Working out whether or not an individual has a tenancy can depend on a number of factors. Just because someone pays rent and considers themselves to be a tenant it does not necessarily mean that they are. The simple intention by one or more people to create a tenancy may not be enough to create one which is legally binding. Even if a tenancy does exist it may not protect a tenancy against eviction in all circumstances.
The rights - and level of protection against eviction – an individual has can vary. People who have been threatened with eviction may need to establish whether or not they have a tenancy and, if so, what sort of tenancy they have. Avoiding eviction will be particularly hard for those who do not have a tenancy - the landlord may only have to give "reasonable" notice that they want the property back and may not need a court order to force an occupier to leave.
There are a number of questions which an occupier can ask in order to establish whether or not they may have a tenancy.
What Sort of Property Is It?
The type of property being lived in may often give an indication of whether an occupier is likely to be a tenant. For example, people who live in hostels, student halls of residence or temporary homelessness accommodation are unlikely to have a tenancy. In most cases people living in this sort of accommodation will probably be excluded occupiers and have very little protection from eviction.
Who Is the Landlord?
If the landlord is either the council or a housing association - and the property is a self-contained flat or house – there will almost certainly be a tenancy. If the landlord is a private individual or a letting agency it is likely that a tenancy exists. However, whether an occupier does in fact have a tenancy may depend on the answer to some of the questions below.
Where Does the Landlord Live?
If the landlord is a private individual and lives in the same property as the occupier this could mean that the occupier does not have a tenancy. If the landlord shares some of the facilities or living space in the property with the occupier – for example the kitchen and bathroom – the occupier is unlikely to be a tenant. If, however, the landlord lives elsewhere the occupier may have a tenancy.
If the landlord lives in the same property as the occupier but does not share any living space with them it is still unlikely that the occupier has a tenancy but they may have slightly more protection against eviction than an occupier who shares living space with their landlord.
Does Anyone Else Live in the Property?
If an occupier rents from a private landlord and has the whole property to themselves they are likely to have a tenancy. The same will apply if the occupier lives in the property only with members of their own family.
A person who rents with friends from a private landlord will also probably be a tenant. People sharing a tenancy in this way should remember that each person on the tenancy agreement is almost certainly fully liable for the whole rent due. For example, four friends share a house and agree to divide the rent equally between them. Two of the friends move out having not paid their share of the rent for the last three months. Together with those who have left, the two friends remaining in the property will remain liable for all of the outstanding rent arrears and the full rent going forward. They may face eviction for rent arrears even if they have paid their "share" of the rent. The same rules usually apply to those who respond to an advertisement for a house- or flat-share.
If there are other people in the property who have been placed there by the landlord, and who the occupier does not know, they may all have individual tenancies. However, it is possible that they are all occupiers with little protection from eviction. This will largely be determined by whether or not the occupiers have exclusive use of part of the property and / or whether the landlord provides any additional facilities.
If an individual has been threatened with eviction and is not sure of their rights or whether they have a tenancy, they should seek legal advice urgently.
You might also like...
We wanted to sell our mortgaged house to a landlord and stay in it, paying him rent. Profits would pay off the mortgage and give us money to enjoy the remaining months of my wife's life (joint owner). It is almost certain she will die before me, whence I shall leave the property and live in our caravan until I make any further decisions (family are 50, 200 & 4000 miles away, assuming any of them want me any nearer). What security should I expect to safeguard our remaining here?
Fearnie
- 1-Feb-17 @ 3:31 AM