Repossession and Equitable Mortgages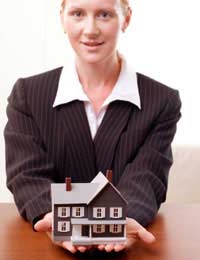 A lender who has an equitable mortgage may have to follow a slightly different procedure if they wish to take steps to repossess the property.
The Difference Between a Legal and an Equitable Mortgage
In most cases where a mortgage or finance company lends money which is secured against a property the company will have what is known as a "legal" mortgage. If the borrower falls into a certain level of arrears, the mortgage terms will usually give the lender an automatic right to repossess the property. Despite this, the mortgage lender will usually still obtain a court repossession order before the borrower's property is repossessed.
Sometimes a lender only has an "equitable" mortgage. This does not mean that the mortgage is not legal – or enforceable against the borrower. However, an equitable mortgage may not give the lender an automatic right to repossess the property. A lender with an equitable mortgage must first be granted the right to repossess the property by a court. Of course, a lender with a legal mortgage will almost inevitably get a court order before repossessing a property. Therefore, in practical terms there is little difference between these two types of mortgage.
Why Would a Lender Have an Equitable Mortgage?
Today there are two main reasons why a lender would have an equitable mortgage. The first is where a homeowner wishes to take out a second, or subsequent, mortgage or loan to be secured against their property. If a company with a prior mortgage objects to a further mortgage the subsequent lender may only be able to register an equitable mortgage. A prior lender may refuse to consent to a subsequent mortgage if, for example, they believe that the borrower will not be able to afford the monthly payments on both mortgages.
The second main reason why a lender may only have an equitable mortgage is if there was some problem or error when they attempted to register a legal mortgage at the Land Registry.
Technically an equitable mortgage may also be created where a borrower has only an equitable interest in a property and offers it as security for a mortgage. This would be the case where the borrower is not registered as the legal owner of a property but has some other type of interest in it. However, it would be unusual for a lender to grant a residential mortgage to a borrower who is not the legal owner of a property.
Repossession and Equitable Mortgages
A mortgage lender with an equitable mortgage has the same right to bring a repossession case for mortgage arrears as a lender with a legal mortgage. An equitable mortgage repossession case will, therefore, usually be started in the same way as any other mortgage repossession case. However, the type of repossession order required by a lender with an equitable mortgage is different.
This could sometimes make a less experienced judge reluctant to immediately grant a possession order in the case of an equitable mortgage. A borrower who is trying to avoid the lender taking possession may, therefore, try to argue that the equitable mortgage does not entitle the lender to a possession order. Nonetheless, most judges are familiar with the type of order required and will make a repossession order as readily as they would if the lender had a legal mortgage.
The format of a repossession order where a lender has an equitable mortgage is similar to the type of order granted where a secured judgment creditor or a trustee in bankruptcy applies for an order for sale. This is because the lender will usually require the court to make an order which grants them a "legal" interest in the property enabling them to repossess and sell it. A repossession order in respect of an equitable mortgage must include additional directions, which allow the mortgage lender to repossess and sell the property, and which set out what must happen to the proceeds of the sale once this has happened.
Equitable Mortgages and Repossession in the High Court
If an equitable mortgage secures a debt of more than £30,000, the lender may be obliged to start a mortgage repossession case in the High Court. This could be inconvenient for a borrower as it means that hearings of the possession case will not take place at their local court. In addition, hearings at the High Court may feel more formal and intimidating than those which take place before a District Judge sitting in chambers in the County Court.
You might also like...
Hi I have read that you are familiar with MCOB rules . Do you have knowledge of capitalisation of mortgage accounts and the Bank of Scotland v Rea case . Kind Regards
SUMO
- 23-Jun-23 @ 10:57 AM