Advantages and Drawbacks of a Private House Sale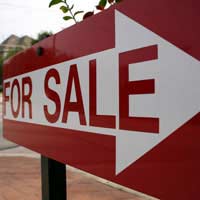 A growing number of people now sell their homes privately. The owner knows their home better than anyone and this expertise can contribute to the property being marketed far more effectively. Many prospective purchasers, jaded by the tales of estate agents' business practices, may prefer to deal with the vendor directly.
Whilst selling your home privately may seem like an attractive option, it can involve a lot of work. Before embarking on a private sale home owners should consider all the advantages and drawbacks.
No Estate Agents' Fees
Avoiding estates agents' fees is arguably the greatest incentive in choosing to sell privately. Selling a property for £250,000 via an estate agent charging a 1.8% sole agency fee will cost the vendor £4500. If money is already tight, and especially if there is little equity in the property, avoiding this expense by selling privately could make a huge difference.
Valuations and Home Information Packs
Anyone selling their home privately will have to make sure that they know what the property is worth so that they can market it at the right price. There are many websites which allow homeowners to find out either the average house prices for their area or the exact price for which similar properties have been sold.
Vendors will also have to prepare a Home Information Pack before marketing the property. If they choose to put this together themselves guidance can again be found on the internet.
Having Control of the Sale - Advantage?
After saving thousands of pounds in estate agents' fees, the next biggest reason for choosing to sell privately is the amount of control the vendor will have over the sale. Instead of sitting at home worrying about how much - or how little - the agent is doing to market the property the private seller will know exactly what is going on, every step of the way.
The internet, and the growth of websites which allow vendors to advertise and market their homes for a minimal one-off fee, means that it has never been easier to organise a private sale and reach out to prospective purchasers.
Having Control of the Sale - Drawback?
The flipside of having total control of the sale is the amount of work involved. Vendors will have to manage advertising, viewings and field any offers they receive on the property. None of this requires a PhD but it might not suit those who work full-time, have a very busy schedule or who just prefer to keep things at arm's length.
Marketing the Property at an Attractive Price
If a vendor needs to achieve a quick sale it is important that they do not market the property at too high a price. The money saved on estate agents' fees could be set off against a lower or more reasonable asking price drawing in prospective purchasers.
Personal Safety and Viewings
It is generally agreed that inviting someone you do not know into your home is a bad idea. However, that is precisely what owners selling privately will have to do. Full contact details should be taken from anyone who makes an appointment to view the property and vendors should arrange to have someone else in the house with them when viewings take place. If a vendor finds that they feel uncomfortable with someone who has come to view their home they should not feel embarrassed about asking them to leave.
Taking sensible precautions should eliminate many of the concerns around dealing with strangers. However, this aspect of selling privately will be unavoidable and some people may feel that it is a risk that they would rather not take.
Managing Prospective Purchasers
Some people enjoy the cut and thrust of negotiating and are good at driving a hard bargain. Some people hate bargaining and find themselves caving in just to avoid confrontation. Vendors who fall into the latter category may prefer to have an intermediary – like an estate agent – who can handle negotiations with anyone who makes an offer on the property. Conversely, vendors who are happy to deal with purchasers themselves may find that cutting out the middleman results in a quicker and more efficient sale process.
You might also like...