Achieve a Quick House Sale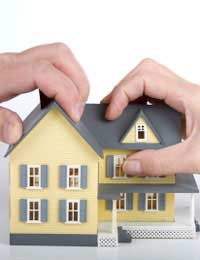 Achieving a quick house sale in a stagnating property market might seem an impossible dream. However, a growing number of home owners are finding that they have no choice but to sell as mortgage repayments become impossible to sustain.
There are options available to homeowners who need to maximise their chances of a quick property sale.
Sell and Rent Back Schemes
Do an internet search for "quick house sale" and hundreds of results will come up for companies offering to buy homes and then rent them back to the former owners. For people facing a forced sale due to problems with their mortgage the idea of a fast sale that also allows them to stay in their homes seems like a dream come true. However, as with most things that seem too good to be true these schemes should be approached with extreme caution.
There are a number of potential drawbacks of selling your home to a company which then allows you to rent it back:
The industry is completely unregulated;
The companies will invariably offer substantially less than the market value of the property. Owners will be encouraged to sell for as little as possible with the incentive of a lower subsequent rent.
The property is not bought by a company but by an individual who will almost certainly need a mortgage to buy it. If the purchaser falls behind with repayments their mortgage company will be entitled to repossess the property. This can and DOES happen.
Be under no illusion - once the property is sold the former owner becomes a tenant. They will almost certainly rent under an assured shorthold tenancy giving them as little as six months security of tenure before their landlord can force them to leave.
If the former owner/tenant falls behind with their rent the landlord could evict them in less than six months.
Whilst these companies may provide a solution to some people facing a forced sale, they are not charities and are not there to help – regardless of what their websites suggest. They are there to make money and the way they do it is by buying houses at less than their market value with a view to selling them on at a profit.
Homeowners looking for a quick house sale should consider the following alternatives...
Asking the Right Price to Achieve a Quick Sale
The chances are that anyone considering selling in the current market is doing so because they have little or no choice. The mortgage company may be threatening repossession and re-mortgage deals are impossible to find. Anyone in this position does not have the luxury of time to wait for someone to offer the "right" price for their home.
Buyers may be reluctant to commit to a sale if they think house prices are going down. Sellers need to remember that the priority is to achieve a quick sale – the sooner a property can be sold the more money will be saved in mortgage repayments and penalties. Selling to a "quick house sale" company will inevitably involve accepting a substantially reduced sale price so why not just sell it on the open market and drop the asking price?
Selling at Auction
Homeowners in need of a quick house sale should consider selling their homes at an auction. The whole process from start to finish can easily take less than two months. People who buy property at auction tend to be cash buyers or will already have their finance in place. The highest bidder will also have to pay the deposit as soon as the auction is over.
Once a winning bid has been made on a property sold at auction the buyer is obliged to complete the sale within 28 days. If they fail to complete within this time they are liable to forfeit the deposit and may have to compensate the vendor if the price of the property has fallen since the auction.
You might also like...