The 'Mortgages: Conduct of Business' Rules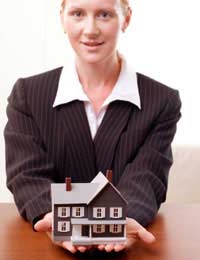 The Mortgage: Conduct of Business rules were introduced in October 2004. They replaced the previous, voluntary, code of conduct that mortgage lenders had been following. The Mortgage: Conduct of Business rules – often abbreviated to MCOB – apply throughout the mortgage process. MCOB has relevance for mortgage lenders and others involved in the mortgage industry, such as mortgage brokers, as well as borrowers. MCOB contains both rules and guidance - setting out the required industry standards for mortgage professionals.
In 2007 the MCOB rules were extended to apply to some other forms of home finance and became formally known as the Mortgages and Home Finance: Conduct of Business Sourcebook. However, the abbreviation MCOB is still used to describe them.
Application of the Mortgage: Conduct of Business Rules
The MCOB rules initially applied to companies involved in the provision of mortgages but were subsequently extended to cover companies who provide home purchase plans which comply with Islamic law and those who provide equity release products. The rules may apply to mortgages, and some other types of home financing, taken out from 31st October 2004 onwards. The rules generally apply to a first legal mortgage, secured against a residential property, which was entered into after this date.
The MCOB rules were drawn up by the Financial Services Authority (FSA). Failure by a mortgage lender – or other mortgage professional – to comply with the requirements of the rules could lead to action being taken against them by the FSA.
What are the Requirements of the MCOB Rules?
The MCOB rules are divided into specific numbered sections each of which relates to a different stage of the mortgage process. The MCOB rules are characterised by two key requirements.
Firstly, mortgage lenders, and other mortgage professionals, must provide borrowers with clear, comprehensive information at every stage of the mortgage process. This covers the whole process from before a mortgage agreement is entered into right up until redemption or repossession - and following the sale of a repossessed property. The rules require information to be provided to borrowers so that they are able to make an informed choice about a mortgage.
The second key requirement is for mortgage providers to communicate with borrowers at all times in a way which is fair and can be clearly understood.
The MCOB Rules and Mortgage Repossessions
Mortgage lenders are encouraged to treat repossession as a last resort. Part 13 of the MCOB rules covers mortgage arrears and repossessions. Mortgage lenders are required to have in place a written policy ensuring that borrowers who are in arrears with their mortgage are treated fairly.
Mortgage lenders should consider requests by a borrower who is in arrears to vary the terms of their mortgage, for example by changing the payment date or the length of the mortgage. Lenders should also provide borrowers with information about any government schemes which assist those in difficulty with their mortgage. In addition, borrowers who are in arrears should be given information about any charges being applied to their mortgage account due to the arrears.
It should be noted that many of the rules concerning alternatives to repossession simply require the lender to consider the alternative - rather than place an outright obligation on the lender to accept or adopt any possible alternative to repossession.
The MCOB Rules and Mortgage Repossession Court Hearings
In some mortgage repossession cases a judge may question whether a mortgage lender has complied with the MCOB rules. If the judge suspects that a lender has not complied, he may be more reluctant to grant a repossession order. If the judge does grant a repossession order, he may be more inclined to grant it on terms which are favourable to the borrower.
In most mortgage repossession cases the MCOB rules are not even referred to and there is certainly no requirement on lenders to show that they have complied with the rules before starting a repossession case. However, lenders must now show that they have complied with the Mortgage Arrears Pre-Action Protocol by filling in a checklist which is presented to the court during a mortgage repossession hearing. Some of the requirements of the Pre-Action Protocol are similar to requirements contained in Part 13 of MCOB.
If a borrower believes that a mortgage lender has failed to comply with the requirements of the MCOB rules at any stage of the mortgage process they may always raise this with the judge who hears the mortgage repossession case. Some judges may not consider it to be at all relevant but others may take an alleged breach of the rules into account when deciding whether to make a repossession order.
You might also like...