Falling Behind with Repayments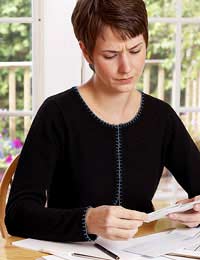 The time to deal with the problem of arrears is as soon as a borrower first finds that they are struggling to meet their mortgage instalments. Lenders will often be very accommodating if a borrower comes to them for help – many of the big lenders do not want to be seen to have a high number of repossessions. Therefore, it may be in the lender's interest to help a borrower keep out of the court system. However, if the arrears are very high or there is limited equity in the property there will be a limit to the assistance a lender can give. The later a borrower leaves it to ask for help, the less the lender will be able to do.
Some lenders will be prepared to do a number of things to help a borrower who cannot afford to meet the monthly payments on their mortgage. These may include:
Offering a payment holiday – a set period when the borrower does not have to pay anything towards the mortgage or can make reduced payments;
Capitalizing any arrears that have accrued – the arrears will be added to the total mortgage debt. However, this sometimes results in higher monthly instalments.
Converting a re-payment mortgage to an interest-only mortgage – thereby reducing the monthly instalment. A fee may be payable for this and many lenders will only convert a mortgage to interest-only (or make any other substantial change to the terms of the mortgage) if there are no arrears on the account.
Another option may be to re-mortgage. It is possible that a borrower will be able to obtain a preferable rate from another lender. However, this is less likely to be true if the borrower's current lender is a first-rank, high-street lender or if the borrower's credit rating has already been damaged by missed payments.
After a Possession Order is Made
Once a judge makes a suspended possession order a borrower has an obligation to pay the full monthly payment due under the mortgage and the additional sum ordered by the judge. Suspended possession orders usually provide for a borrower to make regular monthly payments towards the arrears to clear them over a set period. This period can range from a few months to the remaining term under the mortgage depending on various factors – most notably the borrower's ability to make payments. If the monthly instalment goes up the borrower will still have to ensure that he makes the some contribution towards the arrears each month.
As soon as a borrower misses a single payment under a suspended order – or is even late with a payment - the lender is entitled to apply to have the borrower evicted. There does not have to be another hearing before they can do this. Therefore, whether a borrower finds that they are struggling to keep up with the ordered payments or just has a bad month, they should immediately talk to their lender.
Some lenders will not enforce a possession order as soon as a payment is missed. If a lender knows that the borrower recognises that there is a problem and is taking it seriously, they are much more likely to give the borrower another chance. A lender may agree to accept lower payments than those ordered by the court. However, the borrower will still have defaulted on the court order and it will remain enforceable against them.
Applying to Change the Payments due under a Suspended Order
If a borrower finds that they cannot maintain the ordered payments on a regular basis, and the lender will not agree to accept lower payments, an application can be made to the court to change the payments due under the possession order. There will be another hearing and a judge will consider whether it is reasonable to allow the borrower to reduce the payments towards the arrears.
Applying to Stop an Eviction
If a borrower misses payments and a lender applies for an eviction, an application can be made to the court to stop it going ahead. There are many different grounds on which a judge may postpone an eviction. If a borrower says that they cannot maintain the payments they originally promised to make, but that they can afford lower payments, the judge may be prepared to postpone the eviction for as long as those lower payments are maintained.
Conclusion
At every stage of the repossession process the first step, when a borrower is falling behind with payments, is to talk to the lender. After all, it is the lender who decides whether a case should go to court and whether, further down the line, to apply for an eviction date.
HOUSING REPOSSESSIONS IS FOR SALE.
This website is for sale [more info].
You might also like...