Suspended Possession Order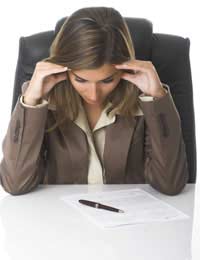 When possession cases come to court lenders usually ask for a "28-day possession order". This will entitle the lender to repossess the property after 28 days. If the lender's case has been put together properly, and nothing is said on behalf of the borrower, the judge will usually grant this. However, the judge does have a wide range of powers which allow him to postpone possession either by adjourning the case, by granting a possession order for a longer period or by granting a suspended possession order.
To make a suspended possession order the judge has to be satisfied that the borrower can pay at least the monthly instalments due under the mortgage plus an additional monthly sum to clear the outstanding instalments, or arrears, over a "reasonable" period. The judge will want to know about a borrower's income and expenditure so that he can decide what is fair in the circumstances. He will need to strike a balance between what the borrower can afford and the lender's entitlement to get their money back.
What is a "Reasonable" Period?
Most courts used to say that up to five years was a reasonable period in which to clear the arrears. However, a 1996 case called Cheltenham & Gloucester v Norgan decided that a reasonable period can mean up to the end of the mortgage term. The judge, the lender's representative or an adviser may refer to the Norgan minimum - this is the amount that would have to be paid every month, in addition to the monthly instalment, to clear the arrears by the end of the mortgage. This is the absolute minimum payment that a court can allow when granting a suspended possession order.
Strictly speaking the borrower should provide evidence to prove that they can afford to make the required payments towards the mortgage. However, judges will usually take a borrower at their word if they say they can afford them. Most lenders will try to convince the judge that a reasonable period is somewhere between 12 months and four years.
Agreeing a Suspended Possession Order before the Hearing
Many lenders will agree terms with the borrower for a suspended possession order before the hearing. However, the lender may have a set idea of what they will accept which has nothing to do with either a borrower's ability to pay or the relevant case law. For example, a lender may say that the arrears "have to be cleared" within 12 months. This can lead to borrowers agreeing to payments they cannot maintain. Borrowers should never agree to pay more than they can afford - the terms of the order will be breached and the lender will apply for an eviction date.
How Possession Orders Work
Possession Order in 28 days.

The order becomes enforceable 28 days from the date of the hearing. If the property is not vacated after this time the lender can apply for a warrant of eviction.

Possession Order in 28 days suspended on payment of the Current Monthly Instalment plus £100 per month towards the Arrears. First payment by 1st February.

Even if no payments are made the order is still not enforceable for 28 days. As long as payments are made by the 1st of each month the lender can do nothing to enforce the order. However, after 28 days the lender is entitled to enforce the order as soon as one payment is missed or a payment is late. If the monthly instalment goes up the borrower still has to pay an additional £100 each month. A borrower can always pay more than ordered but must never pay less.
If payments due under a suspended possession order are not maintained, the lender can ask the court bailiff to evict the borrower without another hearing and without warning the borrower of their intentions. The reasoning behind this is that the borrower must be aware that they have breached the terms of the order and, therefore, risk being evicted. If a borrower is struggling to maintain the payments they should immediately talk to their lender, explain their difficulty and see if some agreement can be reached.
If the lender is not sympathetic it is always possible to apply to the court for another hearing. The borrower can ask the judge to reduce the payments required for the order to remain suspended. Judges are usually sympathetic to homeowners but there is the risk that they will interpret the failure to maintain payments as evidence that the borrower cannot afford the mortgage. This again highlights the importance of not agreeing to make payments that cannot be maintained.
You might also like...
we are a couple in our 70s our mortgage ends shortly and our building society will not extend due to our ages they said we owe no arrears when we changed our mortgage to an interest only due ill health the financial advisor said at the end of the term it would be extended we have been told it wont any advice yvonne monkman
barney
- 7-Aug-12 @ 10:36 PM
My landlord is suing for possession on the grounds of rent arrears.The arrears stem from underpayment of a rent increase made by the rent assessment committee.However I have an outstanding appeal on the rent assessment committee decision (on the grounds of errors in law) and if the appeal succeeds the landlord would be in debt to me for overpayment.What is the court's position on makiing a possession order in these circumstances? Look forward to your response and many thanks Alison Pimlott
perdi
- 3-May-12 @ 2:36 PM
hi can you offer any advice my lender is killing me with charges because i am in arrears 30 a month for a letter etc is there anything i can do about it ps do you know anything about the court of appeal ubk v sahib ruling cheers RAY
still fighting
- 26-Apr-12 @ 7:46 PM
My landlord has got a suspended possession order in august last year he agreed to pay off his arrears at a rate of 100 pound extra aswell as his mortgage. The issue is that he has missed a payment as he got a letter a he showed us bacause we were sick with worry about it all.he said he is finding it hard to pay that extra money however wen he has rang the mortgage company up they wanted extra 300 on top ov his motgahe and he has told us to go to the council for thr second time this year.my issue is that we have to stay in his housr and live there always being on edge its making me ill and we cannot get help from the council bacausr we are not homeless which we will soon be its inevitable we have bad credit so the council lady told us there would be no point in private renting because they wouldnt accept us.i think that ther should be a shake up on this sort of thing and be housed straight away and not hold on by a thread all the time i think its so wrong they can get away with it and ruin peoples lives and homes in the meantime.
sezza
- 28-Feb-12 @ 1:36 PM
My daughter's landlord applied repossession today, under section 8, because her Housing Benefits was stopped during the time she was employed. She is employed for 15 hours per week 09/03/2011, as early morning cleaner getting paid monthly. She failed to get her first month's pay slip even though she continued asking her employer, The first payslip she was given was on 19/05/2011. She has entered an appeal to claim these back date arrears. In the Court today my wife and I surported our daughter and it was just as you describe it in you words above. We managed to get that section 8 changed, we now need to wait to see if she gets her appeal. They have given until the 01/09/2011.